Node JS Training Syllabus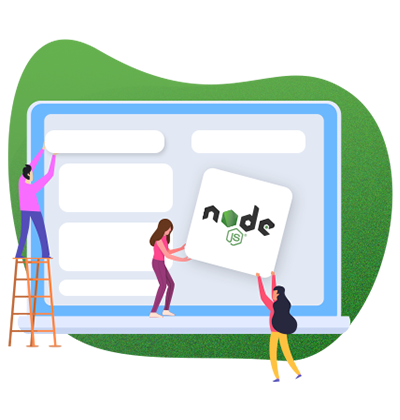 Node JS is a program that runs on the server. Based on Google's V8 Engine, a JavaScript runtime, it was developed. It's a free and public runtime for building network and server-side software. You may learn all this and more at the career-focused Node Js Training in Chennai offered by SLA. The Node JS course curriculum we've developed places an emphasis on hands-on, practical training for students.
The Node.js training curriculum in Chennai is meticulously crafted by experts with the needs of the business world in mind. A continual process of revision ensures that the Node JS course syllabus is always at its most relevant and effective.
Session 1: Node JS Modules
Functions

Buffer

Module

Modules Types

Core Modules

Local Modules

Modules Exports
Session 2: Node Package Manager
What is NPM

Installing Packages Locally

Installing package globally

Adding dependency in package Json

Updating packages
Session 3: Creating Web Server
Creating Web Server

Sending Requests

Handling HTTP requests
Session 4: File System
Read File

Writing a File

Opening a File

Deleting a File

Writing a file asynchronously

Other I/O Operations
Session 5: Debugging Node JS Application
Session 6: Events
Event Emitter class

Inheriting Events

Returning event emitter
Session 7: Express JS
Configuring Routes

Working with Express
Session 8: Serving Static Resources
Serving Static Files

Working with Middle Ware
Session 9: Database Connectivity
Connecting String

Configuring

Updating Records

Working with Select Command

Deleting Records
Session 10: Project Development
Project Development using Node JS
Learn Node.JS from the ground up with our comprehensive Node JS training syllabus and secure your career prospects in the field of web design.