MongoDB Training in Chennai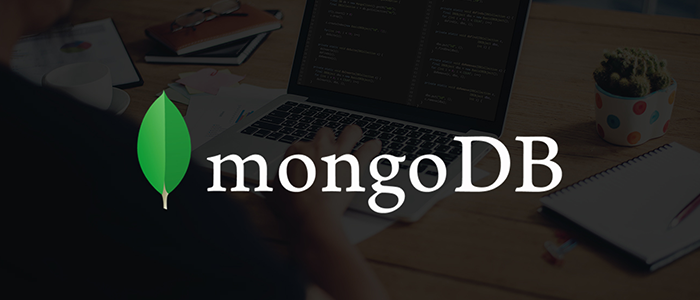 MongoDB Training in Chennai | MongoDB Training Institute in Chennai
Nowadays there is a growing need for businesses to extract business value from the data rather than just evaluating it. There are some issues in RDBMS with regard to the handling of big data. This is where the role of the NoSQL database comes. In order to know about the importance of this dynamic technology, enroll in the MongoDB Course in Chennai
Master in MongoDB Skills
Welcome to the best MongoDB Training Institute in Chennai. MongoDB is one of the most widely known NoSQL databases with great features that make it the obvious choice for deploying NoSQL database systems. Enjoy the learning benefits of MongoDB Training in Chennai at SLA Jobs and become an expert MongoDB Admin in Global companies.
MongoDB Course in Chennai
MongoDB is a free and open-source database program. It is also cross-platform and document-oriented. It has gained a reputation for its MapReduce figuring besides document-oriented NoSQL highlights. The key aspect of MongoDB is to hold as much as functionalities prudently at the same time letting horizontal scaling. This would make the designer's life quite smooth. Learn the importance of MongoDB and its practical application from the MongoDB Training Course in Chennai. SLA provides comprehensive MongoDB Training in Chennai by industry-leading experts with complete hands-on exposure. We have a fully air-conditioned classroom with well-equipped lab facilities and updated software applications to get thorough knowledge on the MongoDB concepts. Our trainers will provide study materials and software installation during the MongoDB Course in Chennai. Case studies, real-time projects, and periodical assessments will be assigned to make you proficient with the technical skills along with job-ready skills by our dedicated placement team. Join us to grab the opportunity from top companies for working as a database professional through our best MongoDB Training Institute in Chennai.
About MongoDB Training Course in Chennai
MongoDB is very easy to get started and to apply. It also enhances productivity. Enroll in the MongoDB Course in Chennai and take your career to the next level. It has eliminated the schema barrier which lets developers concentrate on creating applications, not databases. MongoDB also has huge support for every relevant language in the future of the web including C, C++, JavaScript, C#, Node.JS, etc.
MongoDB is the product of 10gen Software Company released as a component to provide platform-as-a-service. It is used to manage and maintain the organization's data through many key features such as Ad-hoc queries, indexing, replication, load balancing, file storage, aggregation, sever-side JavaScript execution, capped collections, and transactions. SLA provides in-depth MongoDB Training in Chennai that covers from basic to advanced elements with practical implementations.
The editions of MongoDB are MongoDB Community Edition that is available free for Windows, OS X, and Linux. MongoDB Enterprise Server is for commercial edition available with an advanced subscription. MongoDB Atlas is a fully-managed service that runs on Azure, Google Cloud, and AWS Cloud platform. MongoDB Architectures are equipped with programming language accessible, security assurance, serverless access, and management and graphical front-ends. We are one of the leading MongoDB Training Institutes in Chennai to offer best-in-class coaching for the students.
Course Objectives of MongoDB Training in Chennai
MongoDB will be a good choice for companies with smaller databases and searching for a more general solution. The proficiency to handle large and unstructured amounts of data is one of the advantages of MongoDB. MySQL is well-known for its high performance, reliable database protection, flexibility, and management simplicity. However, if your data is complex and unstructured, or if you are not able to pre-define your schema, MongoDB is the best choice. Moreover, if you wish to deal with a huge volume of data and store it as documents then MongoDB will assist you to meet the challenges
NoSQL databases have evolved in popularity in the past few years since they let users query their data without the need for acing SQL.
 The increase in popularity of the Javascript-based MEAN stack indicates that several programmers now prefer MongoDB as their database.
 MongoDB has evolved from being just JSON data to the most popular NoSQL database solution.
 The sharding and aggregation framework, document validations, and a mature ecosystem of tools also make MongoDB the preferred database for several people.
 Database schema design, backup, and security, data modeling, etc. are the general challenges encountered by database administrators nowadays.
 When you gain proficiency over MongoDB 3.x then you can challenge these concerns. The developers can build powerful, scalable database solutions with simplicity
Our MongoDB Course in Chennai at SLA Jobs is intended to provide all-inclusive coaching on theoretical and practical concepts to perform well in the industries as DBAs. We cover every necessary MongoDB concepts such as architecture, products, solutions, and other components in our MongoDB Course Curriculum. Our personalized mentorship is useful for all the learners around the world as we provide at their convenient time according to their skillset on MongoDB.
We equip our students with the required technical knowledge such as JSON like documents, data structures, object mapping, application codes, Ad hoc queries, indexing, real-time aggregation, distributed database, and licensing details. Our MongoDB Training in Chennai enhances the students to gain expertise in all the roles related to MongoDB such as designing Schema, troubleshoot performance issues, Implementing advanced queries, applying aggregation framework, implementing backup and recovery efficiently, assure the scalability using Sharding, configuring replicated cluster, manage DB Server, develop tools, implement Query Router, and integrate GUI Robomongo. Become a master in MongoDB cloud projects to set up, monitor, and configure application deployments through our best MongoDB Training Institute in Chennai.
MongoDB Training in Chennai
Master in MongoDB within 45 to 60 hours of course duration. Excel in DBA field through our industry-standard MongoDB Training in Chennai and learn from domain experts.
Course Duration and Fees for MongoDB Training in Chennai
Join SLA and get the unexpected offers on MongoDB Course Fees in Chennai. Reach us to know more about MongoDB Training Cost at SLA.
Download MongoDB Course Syllabus
Who can Attend MongoDB Training Course in Chennai?
The MongoDB course in Chennai can be pursued by professionals keen on a career in NoSQL databases and MongoDB. Our trainers have framed MongoDB Curriculum as per the industry standards and keep observing the updates of technical upgrades to make our students shine as per the trending requirements. We will provide unlimited lab hours to learn through doing and offer study materials and free software installation during MongoDB Course Duration in Chennai. Join us to get expertise in MongoDB and learn the in-demand skill to bridge the skill of top companies.
Database Architects
 Software Developers
 Database Professionals
 Software Architects
 System Administrators
 IT developers, testers
 Research professionals
 Web Developers
 Database Administrators
 Project Managers
 Mainframe professionals
 Data professionals
 Business Intelligence, Analytics, and Data warehousing Professionals
 Freshers who are interested in data analytics
Prerequisites for Attending MongoDB Course in Chennai
No specific knowledge is required to learn MongoDB as we train our students from basic for the students who are learning in the regular track. For the students who wish to learn MongoDB in fast track mode, the fundamental understanding of relational databases, programming languages, scripting languages, and text editor is required for quick and efficient learning. Our MongoDB Course in Chennai at SLA Jobs has a customized syllabus for freshers and working professionals to learn them as per their convenience.
Course Syllabus of our MongoDB Training in Chennai
The syllabus for MongoDB Course in Chennai is structured as per the industry standards. It is highly comprehensive and is fresh and best.
Introduction to NoSQL
What Is NoSQL?
 Why NoSQL databases are required.
 Types of NoSQL Database
 NoSQL vs SQL Comparison
 ACID & BASE Property
 CAP Theorem
 Benefits of NoSQL databases
 Installation
 Start and Stop the MongoDB process
Architecture
Document, Collection, Databases
 JSON and BSON
 Storage Engines (WiredTiger and MMAP)
 Read Path
 Journaling
 Write Path
 Working Set
 Capped Collection
 Oplog collection
 TTL Index
 GridFS
CRUD Operations
MongoDB Data Types
 Inserting, Update, Deleting the documents
 Querying the documents
 Bulk insert operation
 Updating multiple documents
 Limiting documents
 Filtering documents
Schema Design and Data modeling
Dynamic Schema
 What is Data modeling?
 RDBMS and MongoDB Data modeling difference
 Embedding Document
 Reference Document
Indexes
 Index concepts in MongoDB
 Types of indexes
 Indexes and its use cases
 Creating Indexes
 Managing Indexes
 Index strategies
Database Administration
Database status
 Troubleshooting issues
 Current Operations
 Rotating log files
 Users and Roles
 Copy and Clone database
 DB and Collection Stats
 Explain plan
 Profiling
 Changing configuration files
 Upgrading the database
Backup and Security
Concept of backups
 mongoexport/mongoimport
 mongodump/mongorestore
 Oplog backups
 LVM Backups
 Backups using MMS/Ops Manager
 Purpose of security
 Authentication and authorization
 Role-based access control
Replication
Concept of replication
 ReplicaSet member roles
 Voting and Electing primary
 Role of Oplog in replication
 Read and Write Concern
 Arbiter, Hidden and Delayed replica node
 Priority settings
 Replica Set nodes health check
 Concept of resyncing the nodes
 Rollbacks during failover
 Keyfile authentication
Scalability
 Concept of Scalability
 Sharding concept
 Sharkey and Chunks
 Choosing Sharkey
 Sharding components
 Types of Sharding
 Balanced data distribution
 Sharded and Non-sharded collection
 Sharded Replicaset
 Tag aware sharding
Monitoring and Other Tools
MMS Manager
 Ops Manager
 Mongo utility commands
 Mongo developer tools
 MongoDB Atlas
 MongoDB client drivers
Career Path after MongoDB Training Course in Chennai
MongoDB course is the best career option as it is preferable even by start-up companies and it is expected that it rules most of the websites in the near future. MongoDB has an easy learning curve and scalability that runs on the server fastly and productively. With MongoDB, the company's data can be clean and securely and it is the strong reason for the migration from other database applications. Giant firms like Foursquare, Cisco, SAP, EA, eBay, Ericson, Newyork times, MTV, Intuit are using MongoDB for managing their production.
MongoDB is the fastest growing and document-based NoSQL database application that generates tremendous job opportunities for freshers and experienced candidates who have certification from any MongoDB Training Institutes in Chennai. Top companies are recruiting MongoDB professionals regularly for various profiles such as database server engineer, database admin, database specialist, visualization engineer, senior developer, team lead, application engineer, web developer, and data analytics.
Responsibilities of MongoDB Professionals
The demand for MongoDB experts is high in the job market for maintaining MongoDB databases and optimizing the performance of MongoDB clusters that assured security and availability. They are responsible for setting up the MongoDB architecture and keep understandable documentation. We provide industry-relevant MongoDB Training in Chennai that makes our students ready for placement with the top niche skills. Below are some of the main responsibilities of MongoDB professionals that are enhanced in our MongoDB Training Center in Chennai at SLA.
Writing procedures for MongoDB database backup and recovery
Ensure the maximum availability and highest performance of MongoDB
Designing index strategies and upgrading the database using patches
Configure, deploy, and monitor replica sets
Generate roles and user authentications
Required industry skills of MongoDB Professionals
MongoDB Professionals should have hands-on experience in optimization insertions of the large volume of data and big data solutions using Hadoop technology. They must design systems to deal with a huge volume of data transactions. Strong knowledge in DevOps automation tools such as Puppet, Ansible, Chef, Docker, Jenkins, Nagios, and Git is required along with cloud computing platform knowledge in any service providers like AWS, Azure, or Google Cloud. Hands-on experience in NoSQL Databases such as Cassandra, DynamoDB, or CouchDB is an added advantage to become MongoDB experts. We equip our students with analytical, problem-solving, interpersonal, and presentation skills to manage critical solutions of the organization through our best MongoDB Training Institute in Chennai.
The candidates should identify tools for the projects and coding standards along with the experience in web portal architecture. Fundamental knowledge in ORM and Linux, UNIX, or Windows is considered as most required skills of MongoDB jobs. They should develop scripts to automate mundane tasks and design document schema whenever it needs. Familiarity in sharded clusters, aggregation framework, and pattern selection are additional skills according to the projects. Our MongoDB Training in Chennai is intended to provide all the required knowledge for the students as per the industry needs.
Future Scope of MongoDB
MongoDB is growing rapidly in the database market for NoSQL applications as it increases the productivity of the top industries like healthcare, retail, and government sectors. It extends its support for web, C, Java, C++, Scala, C#, Objective-C, and so on. It does not require a schema barrier and allows users to concentrate on developing applications. The average salary of a MongoDB professional is around $104,000 as per the report of Glassdoor.com. It will increase as per the size and location of the company. We provide peerless support for the students even after the course duration to encourage continuous learning for career growth through our MongoDB Training Institute in Chennai.
Trainer Profile of our MongoDB Training Institute in Chennai
We have qualified trainers as a learning manager who is techies by profession and experience in our MongoDB Training Center in Chennai. They are certified MongoDB professionals who have handled numerous industrial projects in their careers. Passion for teaching, subject matter knowledge, expert curriculum design, updating regularly as per the industry, individual care, and adequate experience are the key strengths of our MongoDB trainers. Propel your career by learning the best MongoDB Course in Chennai with 100% Placement Assistance at SLA Jobs.
MongoDB Internship Training in Chennai
Internships are the beginnings of a student's career development. Getting a job in a company with zero implementation skills on MongoDB and other domains is a bit hard and sometimes impossible. We offer an internship program to get hands-on experience on real-time projects to increase the confidence and knowledge of a student who is looking for a dream job. Our MongoDB Internship Training in Chennai rate their career development as a student and equip them for the following responsibilities.Requisite Roles and Responsibilities of MongoDB professionals
Convert business requirements into technical specifications
Develop elegant, efficient, and scalable DB solutions based on specifications
Apply appropriate indexes like B-Tree, Geospatial, Text for performance improvement
Enforcing Mongo Management Service for automating various tasks that includes backup/recovery and performance management
Propose and apply for Rest API integration framework/model
Build MongoDB and API prototypes and proofs of concept
Resolve optimal backup and recovery
Help developers in finding performance issues using MMS and Mongodb Profiler
Develop your database skills at SLA.
Projects to practice: Homomorphic Encrypted MongoDB for users Data Security
Description: Work with Homomorphic asymmetric cryptosystem to design an encrypted MongoDB that can be achieved additive operations over encrypted data .
Unleash your potential by implementing your learning into practical
USER REVIEWS ON MONGODB COURSE
Kavitha Subramanian
I have done my MongoDB training in Chennai at SLA. The trainer was very friendly and he took a course in a crystal-clear manner. I liked the syllabus and he made it through on the concepts. The placement also is done greatly. Thank you all at SLA.
Kanagaraj
Good institute for career development. I have completed the MongoDB course in Chennai here with full satisfaction. Very good training with real-time problems. It was so useful for my career in the database management system. Thank you, SLA!
Dharani
Dharani worked as a SQL DB profile. When I wanted to upgrade my skill, SLA helped with the best MongoDB course in Chennai. Now I got into the high profile in Big data field. Thanks to SLA to make my career transition a fruitful one.
Some Frequently Asked Questions
MongoDB is the on-demand skill in which numerous commonly asked questions arise time-to-time. Here we give some of the frequently asked questions that could be the answer to your queries.