ETL Training in Chennai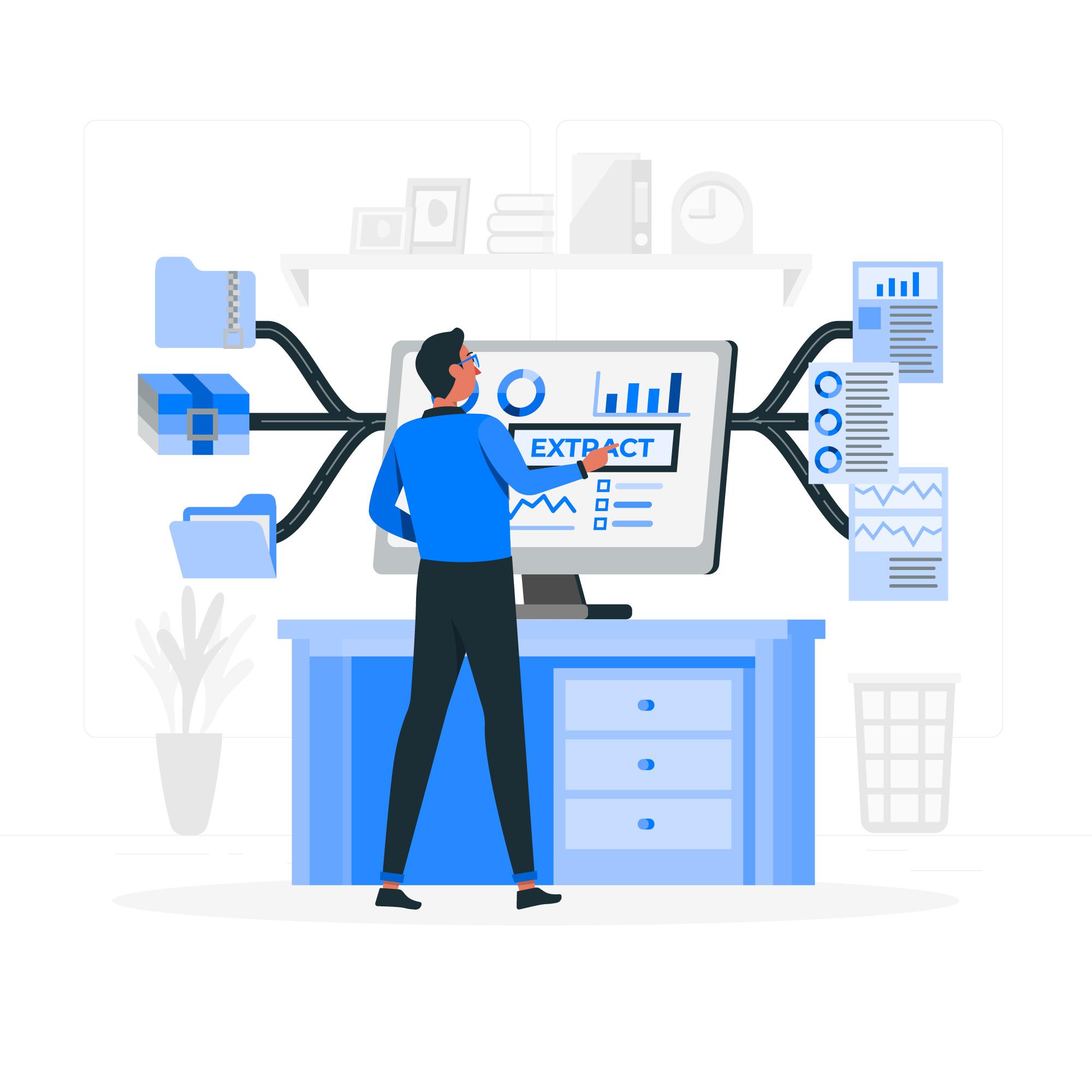 SLA provides the best Informatica Training in Chennai to make you an expert in data integration, ETL tool implementation, and other data warehousing concepts with the complete hands-on practice. We offer an Informatica course with industry-based course completion certification and 100% placement assistance. Join us and become a master in the entire Informatica architecture through our Informatica Training Institute in Chennai.
Implement ETL concepts effectively through our Informatica Training in Chennai
Welcome to the world-class Informatica Training Institute in Chennai. Obtain the all-inclusive Informatica Training in Chennai at SLA Jobs as we committed to serving you better for your career! At SLA, we assist you in acing the Informatica tool with engaging sessions. Practical-oriented training is the core of our training and we give a great insight into how this data integration tool is used in present-day businesses. Imparting life skills are also a part of our Informatica training. Informatica automates the data wrangling and preparation process to ensure data security and faster accessibility. It provides cloud-native capacities to cloud service providers for deep data integration and has global network support for platform providers, ISVs, and System Integrators. Informatica helps the organization to build Microservices-based, AI-Powered, and API-Driven architecture by unleashing the data value across the world. We provide comprehensive Informatica Training in Chennai to develop the modular platform using Informatica Intelligence
Course Overview of Informatica Training in Chennai
SLA, which is one of the Best Informatica Training Centers in Chennai, has the objective to impart the comprehensive data warehousing concepts understandably. Our syllabus is meticulously prepared and the trainers are highly proficient. We offer career-oriented Informatica training and our main focus is on the placement of the deserving candidates in top MNCs. We provide interview assistance to the candidates until they are successfully placed in a job.
About Informatica Training Course in Chennai
Informatica is one of the top data integration tools. Every organization in the present time processes a humongous set of data. They come from different sources and should be processed to give insightful details for carrying out better business decisions. But several times there are challenges related to such data. For example, the data must be combined to work in perfection.
However, varied databases don't coordinate well. Data integration is a solution to this problem. ETL (extract, transfer, and load) is a term related to data warehousing and several companies are embracing Informatica for accomplishing data warehousing via ETL. If you are in the search of a great career in data warehousing and business intelligence, then Informatica is the best tool and SLA is the perfect place to get started.
Our Informatica Course in Chennai focused to provide in-depth knowledge for deploying and managing the data integration products such as ETL (Extract, Transform, Load), data exchange, Information Lifecycle Management, complex event processing, cloud computing integration, data replication, data masking, data virtualization, ultra messaging, data quality, data governance, and master data management. We provide complete hands-on practice for every data warehousing concepts using the Informatica tool along with placement guidance and industry-worth certification.
Benefits and Solutions of Informatica
Informatica drives the business engaged with 360 views by transforming customer experience into contextual insights using AI-Powered solutions. It has cloud analytics features to help the management leaders along with analytical insights that ensure trustworthy of data. Informatica Intelligence involves in modernized cloud analytics, data science acceleration, trusted data governance, and regulatory compliance. We offer study materials and software installation along with case studies and project practices in our Informatica Training Institute in Chennai with 100% Placement Assistance.
Informatica provides the following specialized products that help education, financial services, government sector, healthcare, life sciences, and retail industries.
Data Catalog portfolio of Informatica Intelligence supports organization develops data set with quick understanding and accuracy. Companies can organize data assets with an AI-Powered data catalog and a unified view of collected data along with context specification. Enterprise Data Catalog, Advanced Scanners, and Enterprise Data Preparation are the products of Informatica data catalog using for prepare data faster with trusted insights.
Data Engineering is one of the Informatica products that help in ingest, prepare, and process data pipelines with AI and analytics in the cloud. Cloud data integration, cloud data quality, metadata management, cloud mass ingestion, enterprise data preparation, and enterprise data catalog are the data engineering products used for processing the data.
Data Integration is the product of Informatica bring together all the organization's data and applications in multi-cloud premises and help to find new complex patterns. It supports quick and easy integration through cloud integration, cloud application integration, and power center using the products such as advanced data transformation, B2B data exchange, connectors or power exchange, integration hub, power center, and enterprise data catalog.
Data Quality is an important product of Informatica help organization to improve the quality of data consistently with trusted results. Informatica ensures the quality of data and governance for the companies using Axon Data Governance, Data verification, Informatica Data Quality, Data as a Service, Cloud Data Quality, Data Engineering Quality, and Enterprise Data Catalog are the sub-products of Informatica Data Quality.
Data Privacy is also the main product of Informatica that supports the organization by discovering, analyzing, and remediate data risks with automated controls. It helps the companies to protect data through a consistently changing environment, map identities to data, and respond to access requests. Informatica Data Privacy Management, Data Masking, Test Data Management, and Data Archive are the subordinate products of Informatica Data Privacy.
iPaaS is the next generation integration platform as a service of Informatica that help redefine business processes using drive innovation, and uncover efficiencies. Company productivity growing rapidly with data management products such as cloud data integration, cloud application integration, API management, cloud B2B gateway, Cloud integration hub, master data management cloud, data quality governance, data security cloud, cloud mass ingestion, and cloud data integration elastic.
Master Data Management reveals the data value using modular and end-to-end MDM solutions with the benefits such as a single view, 360-degree view, and a complete view of interactions. Multidomain MDM, Identity resolution, reference 360, customer 360, cloud customer 360 for Salesforce, product 360, supplier 360, MDM accessories, and finance 360 are the products of Informatica MDM that help the organization unleash the potential of data.
We offer a complete understanding of Informatica products with practical implementation through our best Informatica Training Institute in Chennai. Our trainers are skilled and experienced in industrial projects to provide comprehensive and balanced coaching on theoretical and hands-on practices.
Course Objectives of Informatica Training Center in Chennai
Informatica Course in Chennai aims to provide a detailed understanding of how to administer the Informatica tools and products efficiently. We enhance your skills through our basic to advanced level of our Informatica Training Program that covers all the main solutions such as PowerCenter, Reusability, Workflow Manager, Transformation, Error handling strategies, Designing performance, recovery sessions, designing principalities, dimensional tables, network errors, and user groups.
We equip our students with the required industry skills to become data integration developers, Business Intelligence Professionals, ETL Experts, Data Wrangling professionals, PowerCenter Admin, Database Manager, and so on through our all-inclusive Informatica Training Center in Chennai. Students will be proficient with the roles and responsibilities of various positions to bridge the knowledge gap of global industries. Informatica Course Curriculum is designed by our industry experts and it can be personalized as per the skill level of learners around the world.
SLA is the Best IT Training Center in Chennai that provides holistic training to the students. We have great infrastructure and lab facilities. You can have the advantage of weekday or weekend classes at your convenience. Our experienced trainers give importance to the pace that you study and teach efficiently. Our Informatica course fee is highly competitive and you have the option to pay the fees in installments. Free demo classes are offered so that you can experience the quality of training before enrolling. Hence if you are in the search for a satisfying career that sustains then don't procrastinate. ETL is your resort and SLA is the destination to study. Don't hesitate to reach us for more clarification. You can discuss it with our trainers too.
Learning Outcomes
Install and configure Informatica Architecture, PowerCenter
 Manage and monitor Informatica workflow
 Manage tasks in Informatica PowerCenter
 Implement workflow variables and session parameters efficiently
 Operate Informatica Admin console effectively
 Manage Informatica Repository and Performance tuning
 Implement ETL functionalities and scenarios
 Handle Informatica tasks using SQL and XML conversion
Who can Attend in our Informatica Training Center in Chennai?
Our Informatica Training in Chennai is intended to provide comprehensive coaching to college-goers, fresh graduates, and working professionals with complete hands-on practices. We train our students to become a master in Informatica tools and products that help them have a deep understanding to work efficiently for organization around the globe. Our customized Informatica Syllabus will be suitable for all the category of students to enhance their skills required for the industries.
Any professional who is enthusiastic about data integration can migrate to Informatica. Having said that, we list the most common job roles for Informatica:
Software Developers
 Mainframe developers and Architects
 Analytics Professionals
 BI/ETL/DW Professionals
Prerequisites for learning Informatica Training in Chennai
Any fresher can join the Informatica course. However, understanding SQL, data warehousing and SQL will be an added advantage. For fresh graduates and college students require no prerequisites as we begin from fundamentals to the advanced stuff. For working professionals and learners who want to get trained in fast track mode, there is some prior knowledge in database, programming languages, data warehousing basics, and data integration concepts are an added advantage to learn quickly and efficiently. We frame Syllabus for Informatica Course in Chennai to such candidates after examining the skill level of learners.
ETL Testing Course Fee and Duration
The duration of Informatica Classes at SLA Jobs comes around 45 to 60 hours that can be taken at your flexible class timings. Small batch allocation, backup classes for the missing classes, unlimited lab accesses are the Informatica course benefits and explore more by calling us.
We offer quality training at a cost-effective Informatica Course Fees in Chennai. There are seasonal offers, different payment modes and installment options to pay the fee for Informatica Course. Discounts for Informatica Training Fee will be provided on One Time Payment. Call us to know more about Informatica Training Cost in Chennai.
Course Syllabus of our Informatica Training in Chennai
The Informatica Course Syllabus is framed diligently by the industry experts at Softlogic Academy ascertain that it is the latest and best that includes the main topics such as complete ETL process, data aggregation, data cleansing, data scrubbing, and the entire Informatica architecture and PowerCenter implementation with the complete hands-on practices. You will be well-versed in data warehousing concepts through our following clear cut Informatica Course Curriculum.
Introduction to Data warehousing
Who needs Data warehouse
Why Data warehouse is required
Types of Systems
Maintenance of Data warehouse
Data warehousing Life cycle
Data warehousing Testing Ute Cycle
Source
Data warehousing Architecture
Integration Layer
Staging Area
Targets
Analysis & Reporting
HPQS
Introduction
Data Modelling
Different Phases of ModellIng
What Is a Dimension
Multi-Dimensional Modelling
What are Facts
Multi-Dimensional Model
Hierarchies
OLAP
MOLAP
ROLAP
HOLAP
Cubes and its Functions
Star Schema
Fact Table
Dimensional Tables
Snowflake Schema
Fact less Fact Table
Confirmed Dimensions
Data Modelling Tools
Forward Engineering
Reverse Engineering
Update Model, Alter database
Complete compare
OLAP VS OLTP
Data Warehouse Architecture (Basic)
Data Warehouse Architecture (with a Staging Area)
Dimensional Modeling
Star Schema
Snowflake Schema
Dimension
Fact
Slowly Changing Dimension(Type 1,2 and3)
Hierarchy
Conformed Dimension
Fact less Fact Table.
Summary / Aggregations table
Change Data capture
Task Types
Session
Command
EMAIL
Timer
Event Wait
Event Raise
Decision
Assignment
Control
Work lets
Types Of LookUp Caches
Static LookUp Cache
Dynamic LookUp Cache
Persistence Lookup Cache
Shared LookUp Cache
Sorter and Rank Cache
ETL Testing
UNIT Testing
System Integration testing
PERFORMANCE TESTING
ETL Performance Optimization techniques
Power Center Components
Designer
Repository Manager
Workflow Manager
Workflow Monitor
Informatica Concepts and Overview
Informatica Architecture.
Source Qualifier
Target Designer
Transformations
Mappings
Mapplets
Sessions
Tasks
Sources
Working with relational Sources
Working with Flat Files
Targets
Working with Relational Targets
Working with Flat file Targets
Transformations
Expression Transformation
Lookup Transformation
Sequence Generator Transformation
Filter Transformation
Joiner Transformation
Sorter Transformation
Procedural Transformation
Router Transformation
Aggregator Transformation
Update Strategy Transformation
Union Transformation
Rank Transformation
Transaction Control Transformation
Normalizer Transformation
Source Qualifier Transformation
Stored Procedure Transformation
XML Source Qualifier Transformation
Debugging Mappings
PowerCenter Transformation Language
Numeric functions
String Functions
Date Functions
Conversion Functions
Cleansing Functions
Aggregate Functions
User-Defined Functions
Advanced Informatica Concepts
Unconnected lookup
Transformation
Unconnected Stored Procedure to Create and Drop Index
Mapplet and Types of Mapplets
Defining Reusable Transformations.
User-Defined Functions
Tasks And Types of Tasks
Worklet and Types of Worklets
Scheduling Workflow
Constraint-Based Load Ordering
Target Load Plan
Types of Batch Processing
Link conditions
Mapping Parameters
Mapping Variables
Defining Session Parameters
Session Recovery
Difference Between Normal and Bulk Loading
Push Down Optimization
PMCMD Utility
PMREP Utility
Incremental Aggregation
Career Opportunities in Informatica Training in Chennai
There is an upsurge in the demand of Informatica professionals. When you browse the jobs available for Informatica candidates you will notice a distinct rise. Moreover, an aspiring candidate looking out for the job in companies that are deploying Informatica has several job openings before him. For example, choosing to be an Informatica ETL Developer, Informatica Consultant, Informatica Administrator, Informatica Architect, etc. will bear fruits to the candidate.
Informatica Intelligence has a promising and sparkling career for freshers and experienced people with hands-on exposure. There are tremendous job opportunities for various profiles in top companies such as Infosys, Accenture, Deloitte, IBM, Wipro, Volkswagen, and so on. We equip our students to become analytics professionals, software developers, mainframe developers, mainframe architects, business intelligence, ETL Experts through our best Informatica Training in Chennai.
Necessary Skills for Informatica Professionals
The candidates who want to get placed as Informatica experts are required to enhance their foundation skills in SQL, ETL, Warehousing concepts, FTM-XML, PowerCenter, data security, space design, database tables, information target, web services hub, SAP BW, SAP NetWeaver BI, Mapping, Applets, and workflow processes. They should have complete hands-on exposure to Informatica Tools and products such as data catalog, data privacy, data quality, data integrity, and so on. Our Informatica Training Institute in Chennai equips all the students with the required skills with pract
Future of Informatica
The future looks bright for Informatica professionals. With the increasing width of the scope of big data, data quality, data security, etc. The uniqueness of SLA is placement assistance to all the deserving candidates. We prepare the candidates for the interviews until they are placed in a job. We offer not only technical training but also life skills training so that it has a long-standing impact on the growth of the candidate.
Informatica has the greatest future scope that is accompanied by trending technologies such as data masking, data replica, data virtualization, ETL, and AI-Powered solutions. These technologies generate numerous opportunities for skilled professionals who have got certification from Informatica Certification Training in Chennai. Organization around the world employs the Informatica experts who can use the tool efficiently to load database box, ETL Server, and coding capabilities. The average salary of Informatica professionals is around $491,045 per year according to the report of Payscale.com.
General Roles and Responsibilities of Informatica Experts
Informatica professionals are required to have the following responsibilities
They have to analyze database models and needs along with the capacity of data warehouse and data storage space and they are to be updated every time before testing and upgrading of systems.
Integrating Informatica systems is the main responsibility to develop a data warehousing system using software tools and applications. They must know the existing system's limitations and troubleshooting methods.
They have to develop technical documents for Informatica with the maintenance records, ETL process updates, and troubleshooting details. They should know about coding, data extraction, and transformation processes to respond quickly to user requests.
Informatica professionals are required to conduct quality tests regularly and perform data cleansing procedures on integrated data with oversee mappings and ensure data accuracy.
Our Informatica Training in Chennai enhances the students with the required skills such as programming, operating systems, database systems, and coding knowledge. We provide job-ready skills like time management, creativity skills, analytical thinking practice, troubleshooting exercises, and team collaboration.
Why opt for Informatic to kickstart your career?
When compared to other courses, Informatica is not so difficult to learn. One can turn out to be a competent Informatica Developer in a short span of three months.
 Informatica is a trending skill nowadays. When you include this in your resume it can make your shine in the crowd.
 Since there is a high demand for Informatica developers it turns out one of the lucrative domains.
 There is no coding knowledge needed for learning Informatica.
ETL Internship Training in Chennai
SLA Offers the best ETL Testing Internship in Chennai to provide accurate testing results with the confirmation of transferring data from one source to another destination. We give you the facility to learn by doing real-time applications and implement the ETL testing process like ETL techniques, data warehousing techniques, and testing challenges ability. Fix your goal to become the best testing engineer by our complete hands-on practices on ETL Testing Internship Program that comes with the five stages of practices such as data source identification, data acquisition, business logic implementation, data building, and report generation.You can become the best test engineer through our ETL Testing Training in Chennai and you will get the higher position of the top industries.
Mandatory Roles and Responsibilities of ETL Test Engineer
Analyze business requirements
Validate requirements of the implementation via comprehensive testing
Provide client deliverables of detailed test plans, test cases, test scripts and test reports
Ensure deliverables have the highest quality to meet client satisfaction
Perform as an Agile tester, ready to play multiple roles in the team
Mento the team through training, documents, etc
Ready to learn new technologies as required by the project
Manage assigned tasks independently
Take responsibility for quality analysis
Implement tools and communities, and ensure the project is documented.
Resolves a diverse and complex application.
Lead a project team when required
Verify the testing process with our complete hands-on practice on ETL Testing Training in Chennai and acquire the stable future in the testing field.
Projects to practice: Validate Data Warehouse
Description: Implement ETL concepts to validate data warehouse
Learning gets complete when it is applied in real life.
Trainer Profile of our Informatica Training Institute in Chennai
SLA is the leading Informatica Training Institute in Chennai has qualified and certified trainers to provide industry-based coaching to get selected in top companies. They are techies by profession but have strong hands-on experience in industrial projects with the tools and products such as data catalog, data integrity, data privacy, data quality, management data, data accuracy, and power center. Propel your career through our Informatica Training in Chennai with expert trainers.
We have skilled and highly qualified trainers to offer the best Informatica Training in Chennai with 100% Placement Assistance. Our trainers handle the basic to advanced concepts of Informatica as per the skillset of the students. Industrial Expertise, Student-Friendly Nature, Deep observing on trends, and Passion towards student's success is the main focus and brand qualities of our Informatica trainers. They have the following technical skills in Informatica tool
In-depth knowledge in Informatica Architecture and PowerCenter
 Good at Data Warehousing concepts, ETL tools, SQL Database, and Analytics concepts.
 Handle interactive classes focus on enterprise-ready skills.
 Develop the course curriculum and lesson plan as per the student's skill set.
 Allocate case studies and real-time projects on Informatica efficiently
 Practice students with technical-oriented placement tips as per the industry expectations.
Informatica Internship Training in Chennai
Learn the on-demand Informatica architecture and PowerCenter insights with the real-time project implementation at our Informatica Internship Training Institute in Chennai. Improve the required competence to work with Informatica for data warehousing practices such as ETL Segment, Datasets, PowerCenter task allocations.Apply what you have learned from our Informatica course curriculum in the live project practices. Our Informatica Training in Chennai is based on a wide collection of project practices that provide in-depth knowledge of major and complicated concepts. Internship Certification will be provided at the successful completion of the Informatica Internship program that helps you to get a high profile job and show your quality performance from day one.
Informatica Certification Training in Chennai
Informatica PowerCenter, which is an ETL tool, is the most advanced Enterprise Data Integration Suite. This is applied mainly for data integration that offers the efficiency to link and obtain data. There are two certifications in Power Center
Informatica PowerCenter Developer Certification
 Informatica Powercenter Administrator Certification
Informatica Power Center is widely embraced in banking, insurance, healthcare, etc. Most of the major banks are applying this technology and have adopted it with enthusiasm. Informatica training institute in Chennai as SLA imparts training on Power Center with a great focus on quality.
User Reviews On ELT Courses
Deepthi S
(4.0)
ETL Testing Training was very good. Trainers, course syllabus, and case study preparations are all useful and encourage me to learn more. Project-based hands-on teaching helped a lot to understand the concepts. I can access labs anytime after the classes to practice the programs they have assigned. The placement service was very supportive and the whole training system is just wow at SLA.
Karthi. M
(4.0)
I have enrolled in ETL Automation Testing Training after the completion of the manual testing course. I am very satisfied with the teaching of trainers and I have learned what is required in the industries today. They assign me a lot of exercises to practice and understand the concepts thoroughly. The trainers were explaining the ETL concepts with real-time examples and the complete training duration was useful and fun-filled. Thanks a lot, SLA and the trainers.
Mathi Alagan
(4.0)
The faculties of ETL Testing Training in Chennai are kind and patient. They addressed our doubts in a kind manner and they assure us that we are clear in the concepts. They realistically explained the concepts as we understand the visuals easily than theories. ETL Course Syllabus they have designed is very good and useful for the jobs. I recommend this course for beginners and I look forward to further learning.
Titus Mark
(4.0)
The trainers of SLA are extremely great for ETL Testing Training. The way they have taught and the syllabus they have designed are all awesome and industry-related. I got resolved all my queries and doubts on the spot. I have learned the concepts through implementing practical exercises. And the placement cells were very supportive and encourage me to try one more time with new opportunities. Thanks a lot, SLA.
Geethanjali. I
(4.0)
SLA has experienced and well-versed trainers for providing ETL Testing Training. I have guided from joining to placement through every counselor, trainer, and placement trainer. I have recently landed a good job at CTS with reasonable pay. They helped me in a lot of ways. Arranged numerous job interviews and gave practice through mock interviews and other preparations during the technical training of ETL Testing. I highly recommend SLA for interested learners.
Some Commonly Asked Questions
ETL Testing is one of the high-demand concepts and creates tremendous job opportunities for freshers and experienced candidates who have certification through any ETL Testing Certification Training Institute in Chennai. Ensure your queries are answered before you are joining. If not please feel free to contact us @ 8608700340.