MCSA Training Syllabus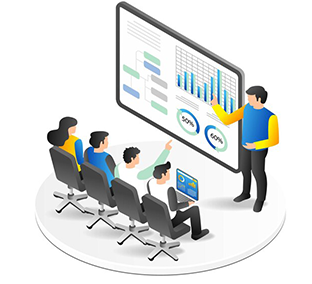 To prepare for Microsoft certification tests, SLA's MCSA Training in Chennai is unparalleled in terms of quality of instruction and clarity of course materials. Aspiring students can take lessons and work on projects in real time as a part of our wide MCSA Course Syllabus. Our MCSA Training Cost in Chennai is very competitive, and there are several advantages to taking this course.
The MCSA Course Syllabus has been developed by working professionals in the IT industry and includes instruction based on both theoretical concepts and practical applications. With an emphasis on both theory and practice, we provide training that is really professional. The following is the MCSA course curriculum used by our MCSA Training Institute in Chennai. Windows Server 2016, networking principles, and the Windows Server 2016 identity are only some of the topics covered.
MCSA Training Syllabus
Microsoft certified solution Expert (MCSE) – 70-410
Types of Server Os & Edition comparison

Types of Server, Domain & DC configuration

AD Object

Log on To & Log on Hours

Client configuration

DHCP server

RRAS Server

Web Server

Print Server

Hyper-v

Home Folder

Disk Quota

Shadow copy

System State Backup

Server Core

MBR & GPT

NTFS permission

Windows Firewall

Ip address & subnetting

GPO
70-411
WDS & WSUS Server

Monitor Server performance

DFS

FSRM

Configure Disk Encryption

Audit Policy

Configure Primary and Secondary Zone

DNS Resource Record, NAT Server

RADIUS Server

VPN Server

Seize operation Master Role

Additional Domain controller

RODC

AD Recycle pin

RSOP

GPO Backup and Restore

GPO Software Deployment

GPO Network drive mapping
70-412
BMR backup

DHCP super scope

DHCP Fail over cluster & Split scope

DNSSEC

AD Trust

Configure site and Sub net

site link

AD Certificate Authority

ADRMS Server

Manage fail over cluster

Vmware migration
70-413
Windows Assessment deployment kit

Microsoft Azure, WDS Multicast

Stand Alone WDS, Plan for migration

migration server roles

Design DHCP Split scope & Failover cluster

DHCP database

DNSSEC

Firewall configuration

ADCA

ADFS
70-414
AD performance & monitor

network priority setting

Plan and configuration NLB

AD Restore & recycle pin

ADFS

ADLDAP
The content of our MCSA Training Syllabus can be adjusted to meet the needs of individual students. We cater to students from all around the world by offering MCSA training in a variety of formats, including traditional classroom instruction, instructor-led live online learning, and accelerated study.
For the best MCSA Training in Chennai, look no further than SLA, where our MCSA Training Curriculum has been developed by industry professionals working at the top firms in the world. Join SLA's MCSA Training Course in Chennai, the best of its kind, and you'll receive the kind of comprehensive education and practical experience that makes you an attractive candidate to top employers.