Puppet Training in Chennai

The system administrators and operations employees generally focus on a series of repetitive tasks. Tools including Puppet, which is a configuration management tool, assists system administrators to automate the management and configuration of server infrastructure. Get trained in this powerful configuration management tool from Softlogic and manage your tasks smartly.
Propel your career with Puppet Training in Chennai
Welcome to the best Puppet Training Institute in Chennai. Puppet Certification Training in Chennai takes participants from the difficulty of approach to configuration management to harnessing the full benefit of Puppet. Join our career-oriented Puppet sessions today and gain from our practical sessions.
Overview of Puppet Course in Chennai
We provide the best Puppet Training in Chennai for freshers and working professionals with the technical skills required for discovering, managing, and delivering applications and product infrastructure of organizations to execute them efficiently. Puppet is one of the DevOps tools used for automating and managing the application workflow of an organization. Develop your Puppet skills at SLA through hands-on and technical proficiency along with an industry-valued certification in our DevOps Training Institute in Chennai.
About Puppet Training in Chennai
Puppet is a cross-platform configuration management platform. It has the advantage of automating infrastructure management and you can control infrastructure as code. With the help of Puppet, the software can be delivered at a quick pace. The tool is present in both open source and premium versions. For the purpose of additional features, you may consider the Puppet enterprise more attractive.
Puppet comprehends the relationship that your projects handle in the infrastructure. It considers all the dependencies, and the failures are taken care of very intelligently. Features including real-time reports, role-based access control, and node management add more weight to the Puppet premium.
Puppet is generally used in Linux and Windows to pull the strings on multiple application servers immediately. Similar to other DevOps programs, Puppet performs more than automating system administration. It transforms the human workflow and lets developers and system administrators collaborate with each other. Programmers can write, test and commence applications without waiting for an Operations resource to deliver the resources required. Get Puppet Training in Chennai and become an expert in this dynamic configuration management tool.
Benefits of using Puppet for the DevOps process
DevOps is used to solve the problem of the traditional process such as automating server set up, system management, and program installation through tools like Puppet. It changes the environment of running Shell scripts and modifies them constantly for every automation task. Puppet is an open-source software tool that can be used as a configuration management tool. It runs in Linux, Mainframe, Mac OS, and Windows platforms along with the facilities of executing multiple applications at once. SLA offers the all-inclusive Puppet Course in Chennai for managing and delivering quality applications of an organization.
Puppet allows users to keep complexity under control through writing codes that can be reusable, refactoring, and reconfigured. It separates the code into three levels such as component modules, profiles, and roles. Using the puppet tool, we can enable simulated configuration changes, enforce the desired state automatically, and generate reports to tell the differences between actual and desired modes. There are many ready-to-run puppet modules available in stores such as Apache, MySQL, and NGINX for executing various automation tasks. Our trainers provide in-depth Puppet Training in Chennai with hands-on practices and case study practices.
Versions of Puppet
There are two versions of Puppet available such as Puppet Enterprise and Open Source Puppet. Open-Source Puppet comes with an easy-to-use interface that can be run in web applications. It does not support enterprise platforms like IBM. Puppet Enterprise will be used for this purpose with additional features such as Role-based access control that allows users to integrate directory services, Puppet Server reporting that maintains server's health and performance, and Event inspection for delivering reports to nodes, resource changes, and classes. The Puppet course curriculum at SLA includes a deep understanding of these two versions along with hands-on exercises in our Puppet Training Institute in Chennai.
Why Puppet for DevOps?
DevOps with Puppet make the organization apply continuous delivery to the software development lifecycle (SDLC) for automating operations and deployment workflow. It saves the system admin tasks as manifests and modules that can be used and configured again to quicken the server set up. Puppet gives a wide range of support to a cloud ecosystem that works as the physical server with the same benefits. Learn the best Puppet Training in Chennai at SLA and automate the DevOps process to develop and deploy products to compete for today's product market.
SLA for the best Puppet Training
We offer the best Puppet Course in Chennai along with the hands-on practice, course completion certification, and placement assistance at SLA. We provide industry-relevant coaching for the students to handle software and system configuration to maintain a specific task in the initial state. Our course is for all the interested candidates who want to shine in the DevOps process to automate SDLC. Reshape your career by gaining expertise in DevOps with Puppet skills and prove your knowledge in the industries through our value-based certification.
Our Puppet Course in Chennai is intended to provide industry-expected training on the DevOps process along with Puppet skills. We train the students to get thorough knowledge of Puppet technology to manage physical and virtual infrastructure. Our course content includes building blocks of puppets, code snippets, defined names, variables, and infrastructure management. We make you understand the required concepts such as architecture, installation, configuration, environment set up, master, agent set up, SSL sign certificate set up, install and configure r10K, validate set up, coding style, manifest files, modules, file server, and factors.
SLA offers the best Puppet Training in Chennai that consists of in-depth coaching on theoretical concepts and practical implementation of advanced things such as resource abstract layer, templates, classes, functions, custom functions, environment, type, provider, and RESTful API along with project practices. Our trainers are keenly observing the industry updates to modify the Puppet Curriculum as per the current requirements of the industries. We provide job-ready skills such as resume writing, job searching, career enhancement, personality development, and communication skills through our dedicated placement team along with placement guidance as a value-added service.
Course Objectives of Puppet Training in Chennai
At the end of the Puppet Course in Chennai, you can have,
Familiar with Installing and configuring the puppet tool
 Thorough knowledge of the entire puppet ecosystem and terminologies
 In-depth knowledge in the Puppet execution process
 Proficient in creating reports with Puppet
 Troubleshooting puppet effectively.
Who can Attend Puppet Training in Chennai?
Puppet Training in Chennai is framed for technical professionals, infrastructure administrator and Architects who wish to learn Continuous Integration applying Puppet for daily activities or upgrading their knowledge. Our Puppet Training in Chennai is designed for all the interested candidates who want to shine in the DevOps process with a deep understanding of the features and functionality of Puppet that reduces the complexity of managing the infrastructure. We make you proficient with advanced level puppet concepts that help to improve organization workflow. You can gain expertise in puppet configuration used for pre-configured infrastructure via DevOps automation. Become a top pick of an employer to automate the DevOps process using Puppet through our best Puppet Course in Chennai.
Prerequisites for Puppet Classes in Chennai
There are no hard prerequisites required for learning puppet training in Chennai as we begin classes from the fundamentals to advanced concepts. Our Puppet Course Curriculum is prepared as per the industry needs and can be customized according to the skill level of learners around the globe. Fresh graduates and students will be familiar with a core to advanced concepts in regular mode or Puppet training whereas working professionals and the candidates who get a train in fast track mode should have the following basic knowledge to complete the course faster with efficiency.
A fundamental comprehension of Linux/Unix
 Acquaintance with Command Line Interface (CLI)
 Acquaintance with a Text Editor
Puppet Course Fee and Duration
Get expertise in DevOps with our Puppet Training in Chennai without quitting your job. Learn in your flexible timing with the following course duration and get a career hike in a short span.
We provide quality training at reasonable Puppet Course Fees in Chennai and you can have various payment modes with installation options. Call us to know more at 86087 00340.
Puppet Course Syllabus
Sofltogic's Puppet training course curriculum is framed such that the trainees can learn and boost practical knowledge in a short span. You can also take your skills to the next level through our comprehensive Puppet Training in Chennai. We make sure that the syllabus is fresh and best.
Puppet Concepts
How Puppet Works
 Puppet Open Source or Enterprise?
 Setting Up Your Puppet Lab
 Puppet Server Installation
 Puppet Collections
 Modules
 Files and File Templates
 Client Installation and Registration
 Manage a File on the Agent Computers
 Creating a Module
 Using Factor (sic)
 Installing Packages
 Using Conditionals in
Career Path of Puppet Training in Chennai
DevOps Engineers spend a lot of time configuring their machines, implementing changes manually and handling any following errors rather than actually developing solutions that can be more useful. Here arises the need for Puppet. It lets you automate the activities that you are already aware of how to do. This comprises configuring and implementing changes to virtual machines. Puppet uses a continuous delivery model to the software release cycle by means of automating operations and deployment workflow. System administration activities are stored as manifests and modules. These reusable configuration construction blocks quickly build pre-configured servers.
Puppet has excellent industry support within the scope of the DevOps and cloud ecosystem. It functions with almost every server platform in the market today. The important thing to understand about Puppet is that it applies its own domain-specific language, Puppet has matured over the years and is immensely deployed and has a somewhat bigger and more grounded user community. Several experts believe that Puppet is good for system administrators. It's time that you attend Puppet Training in Chennai and get to know how it can be helpful to you. Puppet's concentration on configuration management is an excellent match for companies who want to begin with the automation of fundamental infrastructure tasks. Though Puppet is somewhat difficult in relation to other configuration tools including Ansible and Chef, it has a range of remarkable tools and features.
So are you contemplating on spending less time on virtual machines and spending more time dealing with solutions that can be useful? Then the Puppet Training in Chennai is the apt course for you. It is important to train people on cropping technologies including blockchain, bitcoin, IoT, artificial intelligence, machine learning, etc. SLA has several courses that are in demand now and the student can gain thorough exposure through the comprehensive method of training. The courses at SLA are more focused on making you job-ready. We conduct mock interviews and regular technical reviews to boost your confidence in cracking the interviews.
Career Prospects of DevOps Engineer with Puppet Skills
The growth of DevOps is rising rapidly as top companies are adapting to the automation of SDLC processes using tools like Puppet. Our Puppet Training in Chennai helps to build better communication, agility, and collaboration between software development and operation teams. The DevOps engineer role is hard to play but possible with the right training with hands-on exposures. DevOps is getting grown with a more evolutionary workforce that fastens the product deployment.
Responsibilities of DevOps Engineer
A DevOps engineer should have primary skills such as Puppet, AWS, Terraform, Jenkins, and Ansible to build release management, CI/CD pipeline set up, managing various tools, and perform system administration on all platforms. We equip with the industry-expected skills in our Puppet Training Institute in Chennai to accomplish the following responsibilities for an organization.
Install and administrate CI tools
Working with Message Queues using Kafka and Postgre SQL Databases
Performing Redis Caching and code review using Jacoco or other tools
Working on programming languages like Python, Java, and so on.
Performing AWS services with DevOps tools like S3, EC2, and RDS
Expertise in Nodes, Namespaces, and Containers
Perform well with software configuration management (SCM) in agile, scrum, and waterfall methodologies.
Strong presentation skills to explain project concepts to clients
Proficient communication skills to interact with team members, management, and end-users.
Generate reports using JIRA installation and administration.
Manage the different size of projects depending on product or application requirements that enables continuous integration of delivery, deployment, and service integration.
Design and develop industry-relevant services using open-source technologies at an enterprise scale.
Handle and allocate tools, frameworks, accelerators, templates, and other products to increase productivity and quality of the organization.
Develop, test, and implement test automation and pipeline frameworks in Open Shift or Kubernetes platforms.
Manage existing automated CI/CD systems and tools for developing and testing proposed products and applications.
Working efficiently in cloud or SaaS operation team with strong skills in infrastructure management and monitoring capabilities.
Perform well in automation service and middleware configuration
Ability to work independently in offered DevOps projects.
Strong knowledge in Coding, Scripting, Process Re-engineering, Communication, and Collaboration.
Job Roles in DevOps with Puppet Skills
We offer Puppet Training in Chennai to equip our students to fill the knowledge gap of the industries for the following profiles with enterprise-related skills.
DevOps Engineer
DevOps Architect
DevOps Application Lead
Full Stack DevOps Engineer
Automation Specialists
Senior DevOps Engineer
Principal DevOps Engineer
Application Tech Support Practitioner
DevOps SW
Site Reliability Engineer
DevOps Practice Lead
The average salary of the DevOps professional with Puppet skills is around 15Lakhs INR per annum as per the report of Naukri.com. This will be increased according to the size and location of the companies and the skills and experience of the employee. All the companies are expecting qualified and certified professionals with industry-relevant technical skills and experience in the DevOps platform. We provide complete hands-on experience in our Puppet Certification Training Institute in Chennai with 100% Placement Assistance.
Trainer Profile of our Puppet Training Institute in Chennai
Our DevOps trainers are skilled and certified to give elaborate Puppet Training in Chennai with complete hands-on practices that make you proficient on the industry-ready skills. We offer study materials that are designed as per the requirements of the job description along with practical implementations on real-time projects. Our Trainers keep looking for application updates and modify the Puppet Course curriculum to make you shine in the industries according to the current trends. The trainers of our Puppet Training Institute in Chennai are techies by profession and experience but have more passion to create the next-gen experts to bridge the knowledge gap of industries around the world. Individual attention, Industry Updates, Interactive Ability, Immediate response to doubts, Immerse knowledge of Puppet concepts, and improved communication skills are the greatest strength of our puppet trainers at SLA.
SLA have real-time and dedicated Puppet Trainers to provide the best Puppet Training in Chennai. He has 12+ years of experience in DevOps projects with Puppet tool and manages interactive classes as a classroom and online mode. He follows up the industrial demands without break and formulated the personalized Puppet Course Syllabus to provide what is needed most for the students. He is taking placement-focused Puppet Training in Chennai with required job-ready skills.
Puppet Internship in Chennai
At SLA, we believe in DevOps skills, and its constant contribution to bring out the best in you through our Puppet Internship Training in Chennai. We ensure the holistic development of our students and provide a platform to launch a successful career in DevOps culture. You will be enhanced with the skills such as configuration management, collaboration skills, tool building, process establishing, server provisioning, server deployment, and so on. Equip yourself with our Ansible Internship Program by implementing DevOps concepts in live projects and upgrade your system management skills.
Required Roles and Responsibilities of Puppet skilled DevOps Engineer
Utilize Puppet tools and technologies efficiently for DevOps automation
Code and script with Puppet for the best DevOps system
Cooperate with systems and IT operations
Perform with frequent, incremental code testing and deployment
Implement other automation tools for the application if required
Implement Data management skills
Focus on business outcomes
Integrate and communicate and reach across functional borders
Reshape your career at our Ansible Training Institute in Chennai and become the qualified professionals who fit for the top positions. Learn because you still have time to learn new things!
USER REVIEWS ON PUPPET COURSE
Some Frequently Asked Questions
Puppet is the on-demand skill in which numerous commonly asked questions arise time-to-time. Here we give some of the frequently asked questions that could be the answer to your queries.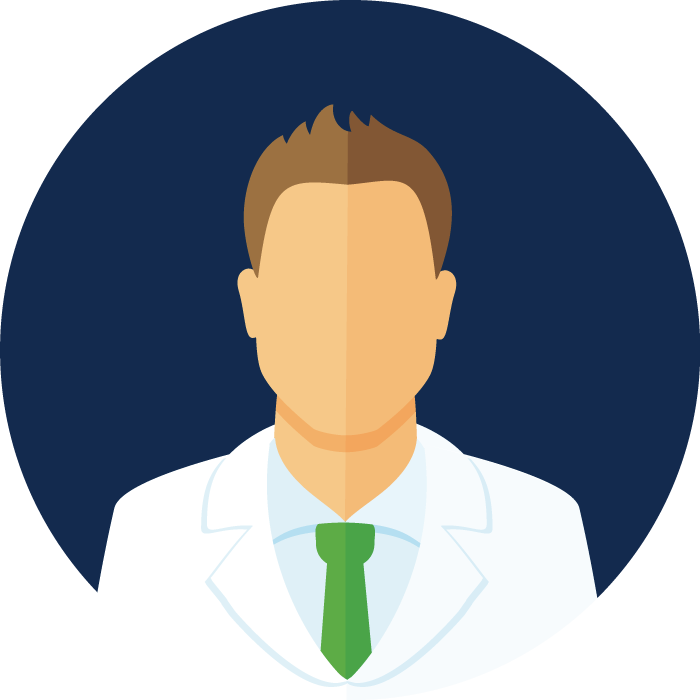 I've attended python class through online , with trainer Jayashree mam . It's very easy and helpful environment for every students to learn subjects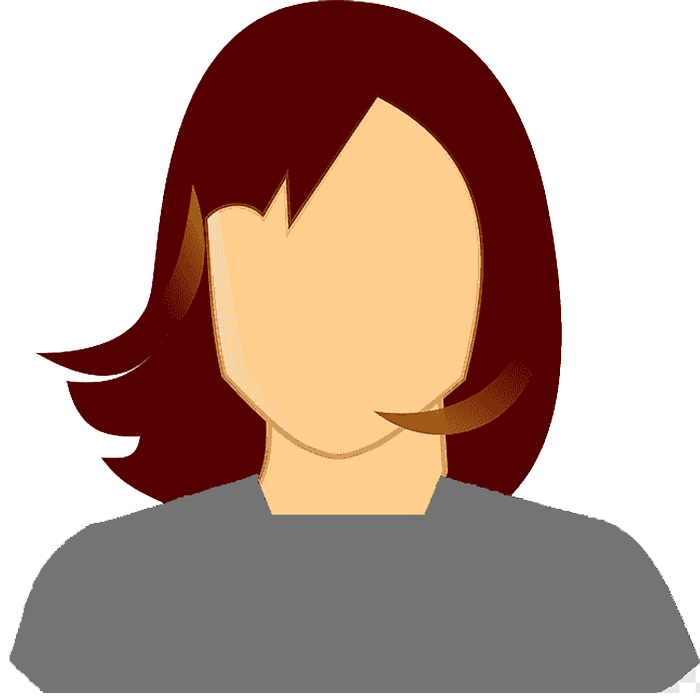 softlogic systems is the good java training center they provide training with placements. the training is concentrated more on real-time training. they follow a very unique style of teaching. the trainers are experts and friendly in nature. They are providing softskills,attitude and interview training.