Cyber Security Course Syllabus | Cyber Security Training Syllabus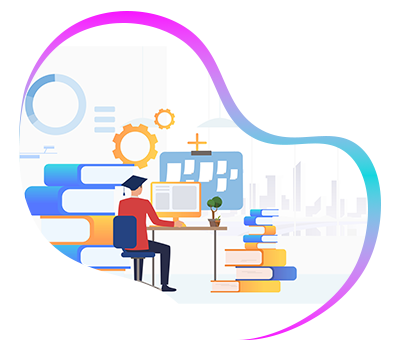 Do you want to launch your professional life in the field of Cyber Security? Are you on the hunt for a great Cyber security training syllabus to learn about Cyber Security extensively along with Career Support and guidance? Then, Cyber Security Course in Chennai at Softlogic is the appropriate place to step in and study under the Expert direction of real-time Cyber Security professionals.
The field of cyber security is expanding rapidly, and our cyber security course syllabus will introduce you to and help you master the fundamentals of this exciting new area of study. The Cyber Security Course Syllabus is carefully compiled by professionals in the field so that you can learn about all aspects of cyber security. The comprehensive Cyber Security Training syllabus to upskill your understanding of numerous cyber security procedures is presented to you here.
Cyber Security Training Syllabus
Module 1:

The Necessity of Information Security

Confidentiality

integrity and availability of Information Assets

Information Security

Threats and Vulnerabilities

Information Security, and 10 Major Threats

Module 2:

Recent Threats and Countermeasures

Targeted Attacks

Invasion Routes for Targeted Attacks

Signatures of Targeted Attacks

Countermeasures for Targeted Attacks

Ransomware

Business Mail Fraud

Security Countermeasures

Module 3:

Security measures in working style reform

Working style reform

Working style reform and ICT utilization

Security measures

Case study.

Module 4:

threats to use of computers

Cyber Security User Account and Groups in detail

examples of information security damage and information security

Module 5:

Unauthorized Access Overview

Unauthorized Acces

Unauthorized Access Approach

Unauthorized Access Prohibited Act

Module 6:

Desktop security measures

Utilization of password

Utilization of file access right

Other technical measures

Module 7:

Anti -virus software

What is a computer virus

Anti-virus software

Preventive measures guidelines

Module 8:

Security measures by cryptographic technology

measures against threats on the network

use of cryptographic technology and cryptographic technology

Module 9:

Corporate Ethics

Security Policy

Environment and Security Policy Surrounding Companies
Our Cyber Security course Syllabus takes you along every detail of the subject and turns you expert in the field. Enroll in the Cyber Security course in Chennai and empower your career.