Informatica Training Syllabus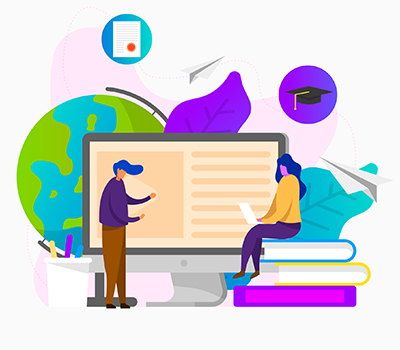 If you're interested in learning about one of the most innovative ETL tools available today, look no further than SLA, the best Informatica Training Institute in Chennai. Our Informatica training syllabus includes both theoretical instruction and hands-on exercises. The Informatica course curriculum covers both introductory and advanced topics and is continuously revised to reflect changes in the field.
Informatica's course syllabus is well-organized and up-to-date with current trends in the IT field. We provide a comprehensive and professionally relevant Informatica Training curriculum. The candidate will have more self-confidence during the interviews as a result of this.
Informatica Training Syllabus
Data warehouse basics
Different Definitions of data warehouse

Difference between OPERATIONAL DS AND DWH

Types of ETL

Data Extraction

Data Transformation

Data Merging

Data Loading

Types of Data loading

Data Aggregation

data warehouse Approaches

The top-down approach and Bottom-up approach

DW Life cycle

DW-database design

Star schema and Snowflake schema

Facts and dimensions

Granularity

Types of Dimensions

Types of fact table

Types of OLAP
Informatica Power Center 8.6 Power center Administration
Power center components

ETL Plan

Power center Clients

Designer

Workflow manager

Work Flow monitor

Workflow manager

Repository manager

Power center repository

Administrative tool

Repository services

Integration services

Power center domain

Application services

Service Manager

Power center administration console
Repository Administration
Creating Repository Users and Groups

Connecting to the Repository

Creating a Group

Assigning Privileges to a Group

Creating a User

Creating a Folder

Folder Permissions

Creating Folders
Using the designer
Transformation Creation
Creating Source Tables

Creating Target Definitions.

Creating Target Tables

Creating a Pass-Through Mapping

Creating source definitions

Creating a Mapping

Connecting Transformations

Using Transformations

Creating a Mapping with Aggregate Values

Active and passive transformations

Creating an Aggregator Transformation

Creating an Expression Transformation

Creating a Lookup Transformation

Connecting the Target

Designer Tips.

Using the Overview Window

Arranging Transformations

Creating the Session

Creating the Workflow

Creating a Mapping with Fact and Dimension Tables

Creating a Filter Transformation

Creating a Sequence Generator Transformation

Creating a Stored Procedure Transformation

Completing the Mapping

Creating a Workflow

Creating a Link Condition.

Running the Workflow
XML sources and Monitoring loads
Using XML Files

Creating the XML Source

Importing the XML Source

Editing the XML Definition

Creating the Target

Creating a Mapping with XML Sources and Targets

Creating an Expression Transformation

Creating Router Transformations

Completing the Mapping

Creating a Workflow

How to monitor loads

Use of Workflow Monitor
Using the workflow manager
Connecting Transformations

Creating Sessions and Workflows

Configuring Database Connections in the Workflow Manager

Creating a Reusable Session

Creating a Workflow

Running and Monitoring Workflows

Opening the Workflow Monitor

Running the Workflow
Workflow Tasks
Session

Assignment task

Link task

Event raise task

Event wait task

Timer task

Post-session and Pre-session commands

Session recovery

Commit points

Creation of Parameter file

Mapping and session parameter
Performance tuning in ETL
Various optimization technique

Pushdown optimization

Incremental aggregation
Our Informatica Course Curriculum is built around making all the data warehousing topics clear and accessible. You may get ahead of the competition and shine in your career by learning Informatica from seasoned pros at SLA. Register Now.