DBA Training Syllabus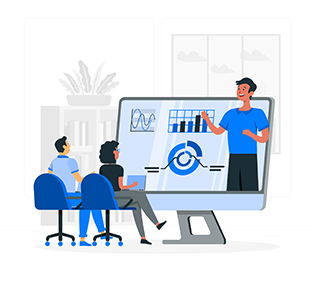 Businesses routinely process and use massive amounts of data. By standardizing this information, database management systems make it simpler to get specific data from a database, as well as to add, remove, and alter data inside a database. SLA offers in-depth Data Administration Training in Chennai, equipped with an up-to-date DBA course Syllabus, to cater to the shifting requirements of its diverse and ever-expanding clientele.
Oracle Database Architecture

Managing Database instances and ASM instances

Oracle Network environment

Database storage structures

User security

Concurrency control

Database auditing

Database maintenance

Crash Recovery
We've made sure that the DBA training curriculum for DBA Training in Chennai is up to par with professional requirements. Regular updates to the DBA Training Syllabus ensure that candidates always have the most up-to-date information before attending interviews.
It's a great professional move to land a position as a DBA and to obtain greater salary package. The skills you learn in SLA's DBA Course Syllabus will make you marketable in a wide variety of settings. Hence join SLA today and enhance your employability.