Automation Anywhere Training Syllabus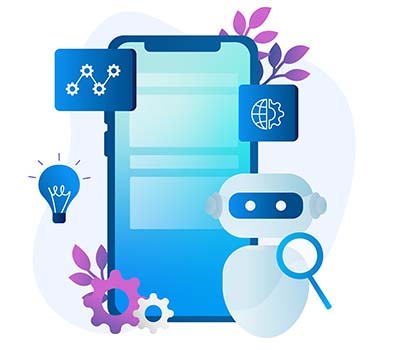 Take advantage of Automation Anywhere Training in Chennai from SLA, as RPA Developers are in great demand and need in-depth familiarity with solutions like Automation Anywhere. Specialized themes including RPA Fundamentals, Control Room, Dashboards, Variable Operations, Windows Automation, Web Automation, Excel Automation, Database Operations, and Error Handling Specifics will be covered in depth throughout our Automation Anywhere Course curriculum, along with extensive hands-on experiences with real-world applications.
At SLA, our  Automation Anywhere course syllabus thoroughly explores the following topics.
Introduction
Introduction to Automation Anywhere

Automation Anywhere Architecture

Automation Anywhere Dashboard
Automation Anywhere Control Room
Deploy Project

Add Clients

Operations Room
Task Bots
Recording Task

Creating Task
Overview on Task Editor
Features of Task Editor

Different sections in AA
Commands Categories
Keystrokes / Mouse

Insert Keystrokes

Insert Mouse Click

Insert Mouse Move

Insert Mouse Scroll
Programs / Files / Windows
Open program/File

Files/Folders

Window Actions

Log To File

Manage Windows Controls

Object Cloning

System
Applications
Read from CSV/Text

Excel

Database

XML o Interactive

Prompt

Message Box o Miscellaneous

Clipboard

Comment

Play Sound

Variable Operation

String Operation
Conditions / Loops
Pause / Delays / Wait
Internet
Web Recorder

Launch Website

Send Email

Internet Connection

SOAP Web Service

REST Web Service
Tasks / Scripts
Applications
Read from CSV/Text

Excel

Database

XML o Interactive

Prompt

Message Box o Miscellaneous
Tasks / Scripts
Integration
App Integration

OCR

Email Automation

Terminal Emulator

PDF Integration

Citrix Automation
Security
Automation Anywhere New Features
IQ Bot

Meta Bot

Web Control Room
System
Advanced Features of Automation Anywhere
Error Handling

Image Recognition

Screen Capture
Whether in a classroom setting, online, on a regular schedule, on the weekends, or in an accelerated format, our Automation Anywhere Training syllabus can be customized to suit the requirements of each individual student. Automation Anywhere Training curriculum will give you the knowledge and skills necessary to land a great career at a major multinational corporation (MNC).